A SUSPECT WAS SUBSEQUENTLY ARRESTED IN FLORIDA FOR THE MASS MAIL BOMBING SPREE.
Of concern however, is the fact that the bombs were all sent through the major United States Postal Service mailing facility in South Florida.
A spokesperson for the National Postal Museum in Washington DC stated that, "This form of attack has been extremely scarce in the past with less than ten mail pieces testing positive for biological or chemical agents since 2014, before the incident on hand."
As we are all aware, criminals get smarter and more creative, until we catch up and then the cycle happens again, which begs the question of how corporations and individuals who are targets for this sort of criminality prepare and protect themselves from a security threat that might arrive in the mail.
Good advice includes the following:
Assess Your Risk Level And Vulnerability
In assessing the potential risk of such an 'attack' you should consider the nature of your company's / principal's business and profile, identify any areas of vulnerability and ask whether this could attract political or other potentially controversial attention. Based on this assessment, the normal mail handling procedures should be assessed to ensure that these are commensurate with the level of risk identified.
In assessing mail-handling procedures, consideration should be given to the expertise of the staff screening mail and packages (are they trained security personnel?), the type of equipment used and the location at which mail is screened. Far too often, even in higher risk scenarios, packages are only screened once they are already 'on site' (or on target!), where a remote search is clearly far more effective.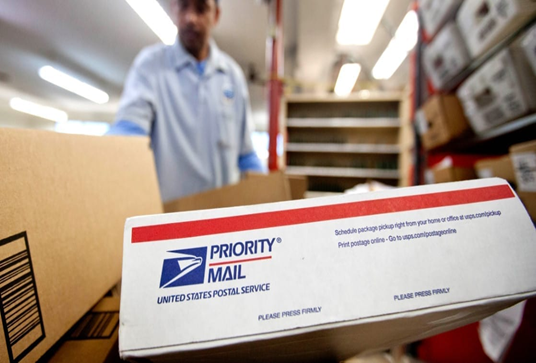 Prevention By Training
Even in low risk scenarios, it is important that staff receiving mail, who may not be security personnel, should be trained to recognise 'suspect' packages or letters; and the steps to take in such a situation.
Typically, training to identify suspect mail items includes looking for signs such as:
• Unfamiliar return addresses or none at all;
• Strange odour or noise;
• Protruding wires;
• Excessive postage stamps or franking;
• Misspelled words;
• Addressed to a business title only (e.g. President or "Strictly Personal");
• Restrictive markings (e.g. "Do not X-ray");
• Badly typed or written names or addresses;
• Rigid or bulky letters;
• Lopsided or uneven envelopes or packages;
• Excessive wrapping, tape or string;
• Oily stains, discolouration or crystallisation on wrapping;
• Leaking powder (or any other substance.)
In the event that such a package is found, staff handling the mail should be advised to:
• Call the authorities or security department;
• Not to attempt to open the letter or package;
• Not to shake or smell it;
• Leave it in place and evacuate the immediate area;
• Switch off fans to avoid circulating any contaminant.
Armed Close Protection, Bodyguards With First Aid Training, Close Protection Services, Corporate Security Solutions, Event Risk Management, Executive Protection, Executive Travel Security, Global Risk Management, Journey Management, Personal Protection, Personal Security, Protection Services In Africa, Protective Driver, Risk Consulting Services, Security And Protection Services, Security Consultants In Africa, Security Consulting, Security Risk Analysis, Travel Management,