NSA Global Security Consultants is a specialist security and risk management company offering bespoke, turnkey security solutions to a wide range of clients including multinational corporations, Fortune 500 companies, high profile and high net-worth individuals, international royalty, dignitaries, celebrities, athletes and for major events.
We pioneer and deliver innovative security and security risk management solutions that are based on proven methodologies, attention to detail and real-world experience in a range of challenging environments.
Our aim is to provide our clients with a safe and secure environment to empower agile decision-making and build resilience in an increasingly dynamic, complex and ever-changing world.
We take great pride in the experience and professionalism of our staff and in deploying the best possible resources for every project that we undertake. We recognise that to be successful, our men and women must be of the highest calibre reflecting the diversity of the communities and cultures in which we operate.
With integrity and honesty at the heart of our business, we are dedicated to complying fully with the letter and spirit of the laws, rules and ethical principles that govern us and therefore expect our people to maintain the same ethical standards.
Since our establishment in 1999, NSA Global Security Consultants have developed an impressive track record of successful international deployments, having carried out a full range of security operations for clients in all parts of the world. Founded in 1999 by Bob Nicholls and Rory Steyn, NSA Global Security Consultants is the leading provider of specialised security solutions for Africa, the Middle East and India. 
Headquartered in Johannesburg, South Africa but active globally, we provide holistic security services which include a full spectrum of bespoke solutions including protective services, security consulting, training and specialised sport and event security. Our reputation has been built on professionalism, experience, attention to detail and integrity, which has gained our company global recognition and the trust of our valued clients. We offer operational speed and efficiency empowered by the scale and resource of our global network of regional partners who share our values and business ethos. 
Our focus is on providing intelligence-led security solutions, incorporating detailed risk assessments and an in-depth working knowledge of locations, to advise clients on appropriate security measures. This provides our clients the confidence that procedures and personnel requirements will be accurate, commensurate with risk, appropriate for their own profile and applicable in the specific location in which they are required.
NSA Global Security Consultants is dedicated to providing cost-effective, professional security services to discerning clients, resulting in an exemplary customer retention rate that is among the highest in the industry.
As confidentiality is core to our business, we do not disclose client information but will gladly provide details of our previous experience and contactable references from obliging clients and well-respected colleagues and industry peers. Because we provide a full spectrum of security services, you can rely on NSA to offer a solution that addresses your current and future concerns.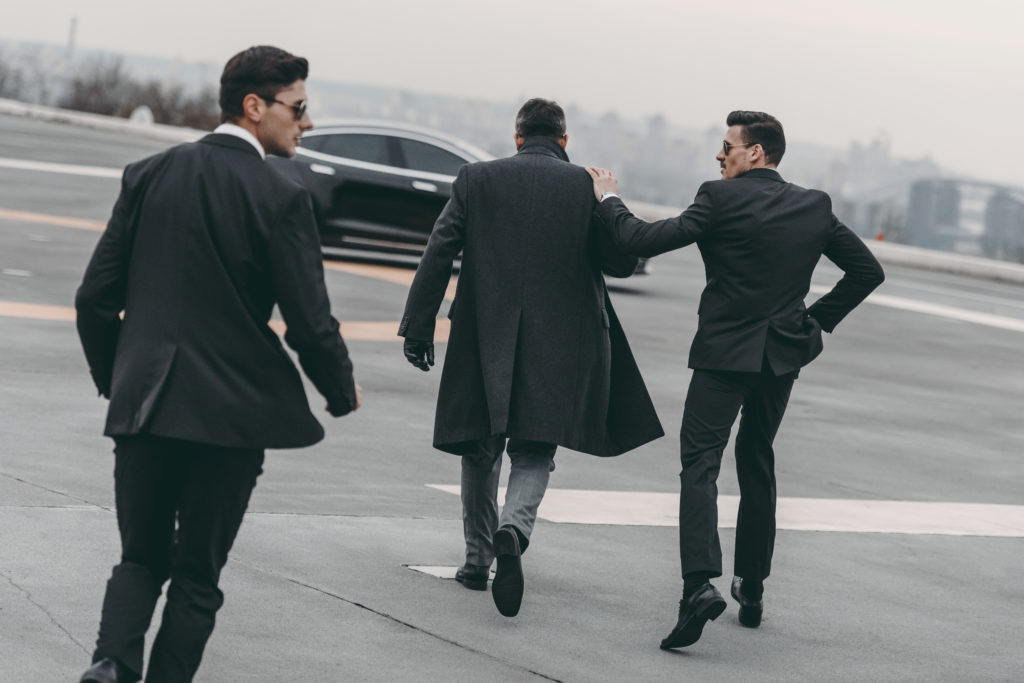 NSA Global Security Consultants offers a comprehensive boutique solution for all your specialised security needs. Our headquarters are based in Johannesburg, South Africa, with additional operational offices throughout Africa, India and the Middle East.
In order to provide our clients with integrated solutions across the Americas, United Kingdom and Europe, NSA also established partnerships with international industry specialists, At-Risk International (USA) and St James (UK and Europe).
These partnerships have evolved as a result of our long-term working relationships with both companies, giving us the capability to offer our clients an enhanced level of service, based on proven global experience.

 We share a business philosophy and ethos built around quality of service, integrity, loyalty and attention to detail. In addition to providing our clients with immediate access to experienced local resources across the globe, these partnerships also provide points of contact via regional offices across four continents. This allows regular or project related meetings to be held on a face-to-face basis with a director and key account manager, when required. By collaborating with our strategic partners, NSA Global Security Consultants offers a highly competent service to clients who operate in a variety of challenging environments. All members of our team therefore have a real understanding of the extremely diverse societies, cultures and behaviours that exist in different parts of the world. This knowledge assists us in meticulous strategic planning of vulnerabilities and threats in each country or specific location.