At NSA Global, we have pioneered and delivered on innovative and bespoke security solutions worldwide for over two decades, based on proven methodologies, professionalism, competence, and commitment to our work.
Our new Premier Guarding Division will offer no less, delivering flexible services tailored to the varying requirements of our clients. Through this new service offering, we will endeavour to provide our clients with a highly professional static guarding service that will deploy the finest trained and uniformed security officers.
Our guarding personnel will provide location and asset protection in an evolving climate of local and regional threats, ensuring our clients' peace of mind and operational continuity through discretion and professionalism.

Exceeding our clients expectations with Premium Guarding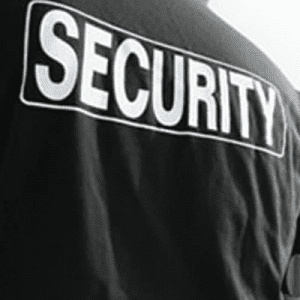 All our personnel are trained in basic fire safety, first-aid, PR and access-control skills. Further onsite training is conducted on an ongoing basis and includes site-specific instructions such as incident handling, procedures and protocols; emergency evacuation procedures and risk management solutions.
Our services are available at our clients' offices as well as their residences and other sites or locations.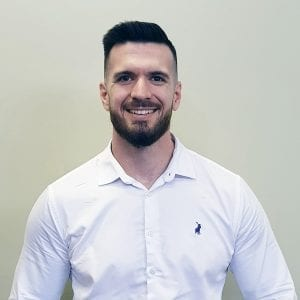 Gareth Katzew



Headed by Gareth Katzew, our static guarding division is supported by our local management teams, all dedicated to ensuring that our clients' requirements are met in full and serviced to the highest standards.

Gareth Katzew is an accomplished security, safety and physical risk management specialist. He started his career conducting security operations in various remote regions of Africa. Gareth has a number of security training and risk management qualifications, but his main strength lies in his ability to adapt these skills to suit the ethos of our corporate clients. He specialises in the design of comprehensive risk management programs with an emphasis on physical security measures.
---
24/7 Security Control Centre
The NSA Global Security Control Centre is the hub through which our specialised services are provided. It is staffed 24/7 with highly skilled control room operators, allowing our clients to contact us at any time and provides round-the-clock oversight on all of our deployed personnel.
Monitored Guards
We utilise a variety of guard monitoring solutions providing real-time monitoring of our personnel so that any irregularity or deviation can immediately be located, flagged and rectified. This functionality also provides an audit trail for our clients if required.
Tailored Guarding Solutions
THE NSA GLOBAL GUARDING DIVISION SERVICE-OFFERING INCLUDES THE FOLLOWING:
Armed and Unarmed Security Officers;
Access and Egress Control;
Perimeter Security;
Crime Prevention;
Scheduled and Unscheduled Patrols;
Monitoring of Stock and Prevention of Stock-loss;
On-site CCTV and Alarm monitoring;
Monitoring of BMS and PIDS Systems;
Supervision of Operation-critical Areas and Equipment Tactical Response Teams;
Intelligence-driven Counter-crime Operations.
We Offer Guarding Services to The Following Sectors
C-Suite Executive Clients;
Residential;
Complexes and Golf Estates;
Retail;
Industrial;
Commercial;
Healthcare;
Hospitality and Gaming
Educational Institutions Government and Non-government Organisations;
Corporations;
Banking;
National Key Points;
Stadium and Event Security.
America, Armed Guards, Australia, Canada, Corporate Security, Crime Prevention, Egress Control, Europe, Global Security Services, Guardsmen Protection Services, India, Monitoring Of BMS And PIDS Systems, On-Site CCTV And Alarm Monitoring, Perimeter Security, Security Consultant, South Africa, Static Guarding, STATIC GUARDING SERVICE, Static Guarding Solution, Uk, Unarmed Guards, Unscheduled Patrols, Usa