The above electronic other high-tech security systems make residents feel safer from the rife crime woes of South Africa. However, this perception can prove to be inaccurate, as crime in some of these estates escalates and criminals become more brazen and innovative.
The misconception that "security is being taken care of by someone else" leads to a false sense of security and even complacency, and this in turn, leads to weaknesses in many estate environments, that criminals can exploit. In this article we look at why a pro-active approach to managing estate security is crucial. Estates need to monitor and assess their security infrastructure on an ongoing basis. By this we mean:

Know The Enemy
The truth is, it is impossible to build a barrier that cannot ever be compromised. If enough time, money, personnel, planning and imagination are used, any structural barrier can be penetrated or overcome. While multiple layers of security may appear formidable to an inexperienced criminal, a skilled criminal will view these measures as delays rather than barriers.
More often than not, security measures are configured to deter criminal elements, but the best security systems are those that provide the earliest detection.
Measures such as high walls, razor wire and spike-strips certainly have their place in a balanced security set up but are easily defeated with the right tools and planning; and should be augmented with proactive measures that can provide detection at the earliest possible point. Such measures include those mentioned above that, in conjunction with a well-managed, professional guarding workforce, seek to remain that step ahead of crime.
One of the most common inhibitors of estate security is complacency on the part of home owners and residents. Often, the high walls and guarded access points create a false sense of security that results in residents neglecting to take basic steps to secure their homes, such as locking doors, closing windows, installing (and arming) alarm system and ensuring that gardens are illuminated to limit concealment. These are all standard measures for stand-alone homes and should be equally so for homes within estates.
Equally, the residents and owners who pay a premium to live in secure estates are often the biggest culprits in undermining their own security by bypassing checks, arguing with security personnel and ignoring protocols when they become inconvenient. This is typically one of the biggest challenges in maintaining effective security standards within an estate.
Security Audits

Proactively and periodically assessing your estate's security and access control protocols is best practice.
Security should always be deployed in accordance with the associated risk. Prior to an audit taking place, data on current crime trends should be collected, analysed and used as the basis for the audit to ensure that any proposed additional measures are commensurate with the risk.
A good security service provider will be able to inform their clients of what the current crime trends in the area are and provide an overview of incidents they have experienced at similar sites.
Proactively and periodically assessing your estate's security and access control protocols is best practice.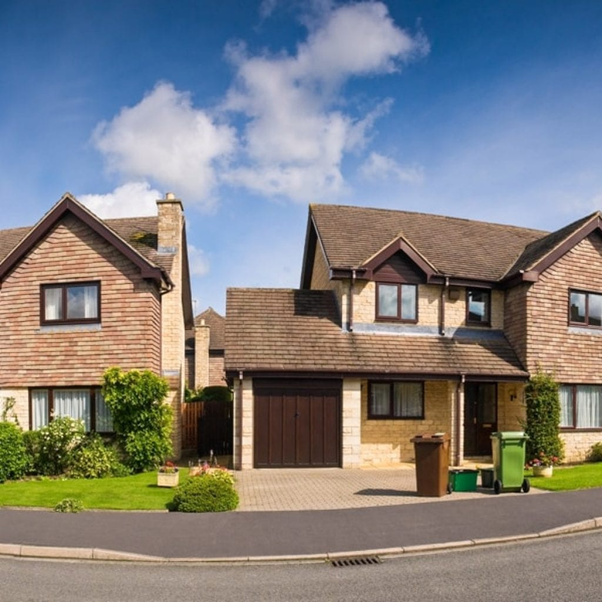 Security is an expensive investment and a major actor on the bottom line. As a fixed cost, a security budget has to compete with many other areas of an estate's needs and requirements that arguably have an equal case for investment.
The annual security budget should be carefully planned in accordance with the estate's requirements, changes in crime trends, outdated technology and, importantly, the annual increase in the cost of guarding services. Expenditure should be confined to measures that will yield the greatest ROI.
Estate security managers should take the lead in this regard. There are multiple security forums, some of them community or area-specific and others more general. These forums provide the ideal opportunity for professionals involved in the security function to share experiences, bounce ideas off one another and share incidents that have occurred.
This wealth of shared information will give insight into what is happening at similar sites, what measures are being put in place and the success these measures are being met with. Or not.

Resident Community Involvement

A proven fact is that security companies that build successful relationships with residents and bodies corporate achieve the best results in preventing crime in their estates.
The notion that security is the sole responsibility of the appointed security service providers is flawed. Security should be a culture adopted by each resident, stakeholder and contractor operating within the estate. We are all, to some degree, security managers.
Fostering this sense of community and shared responsibility towards security will encourage residents to uphold the rules of the estate and be proactive in supporting the security effort and reporting any suspicious activity observed, creating a safer environment for all.
One of the key elements of building a co-operative between service providers and residents is communication. If residents feel as though their concerns and suggestions are not being taken into account, the chance of a positive relationship between themselves and the appointed service providers is pretty slim. Open dialogue should be encouraged through the appropriate forums.
Good service providers will also host regular workshops on important topics such as basic security awareness, domestic staff training, what to do in a medical emergency etc. This reinvestment into the community will foster a strong working relationship and provide substantial value and benefit to the residents.
Choosing a Security Service Provider
Many estates do not have a good relationship with their appointed service provider, and are often left wanting, with unmet expectations, and disappointment with service levels.
A check to see whether the service provider is compliant with all relevant legislation is a good starting point. Copies of all certificates of registration along with proof of insurance should be requested in the first stage of the RFQ process.
The second step would be to request references of similar projects to ensure the service provider has the necessary experience and infrastructure to successfully deliver the required services. And then to visit those sites. There are a lot of 'fly-by-night' security companies offering low-cost and, more often than not, low-quality services; so the service provider's track record should be a critical factor in the decision-making process.

Commonly made mistakes when choosing and appointing a service provider:
Basing the decision on cost alone is a commonly made mistake. Generally, cost of services will be competitive and market-related, and the differences between service providers will be marginal. In instances where there is a substantial difference between proposed costs, questions must be asked as to why a certain service providers costs are substantially lower. This could potentially be a red flag and a sign that their staff are either underpaid, or the mandatory deductions in terms of legislation are not being levied accordingly.

What expectations and benchmarks should bodies corporate have of their service provider?
The number one tip in this regard is for bodies corporate, resident associations or HOAs to ensure that all KPIs / KPAs are clearly defined in the service level agreement. Any expectations should be documented in writing in order to ensure that the service provider is held accountable to those expectations.
First and foremost, all guarding personnel allocated to sites should be fully trained and accredited with PSIRA. There should be no exceptions in this regard. In terms of formal training requirements, this is mandatory.
Secondly, service providers should offer ongoing site-specific training to ensure their guarding personnel understand the exact requirements of the site, and this should be clearly documented in their job descriptions. Informal training workshops should be held at least quarterly for quality assurance purposes, and proof of such training should be provided to the client.

Investing in technology
This will largely depend on what existing systems are in place, and what challenges are unique to the estate.
Estates should strive for a balanced security set up that provides protection in depth, while taking capex and budgetary constraints into account to deliver the maximum return on investment. A balanced set up will include manpower in the form of security guards, equipment, technology and procedures.
The objectives of the security set up should combine the 3 Ds – Detect, Delay, Disrupt. It is usually advisable, particularly for larger estates, to seek assistance from an independent risk management specialist in order to determine precisely what the risks are, and what measures are required to mitigate them to a level that is as low as is reasonably practicable.
Anti-Hijack Prevention And Reaction Training, Armed Close Protection, Close Protection Services, Corporate Security Solutions, Executive Protection, Expatriate Country Familiarisation, High Net Worth Individual Protection, Investigative Services Forensic, Property Security And Risk Assessment, Protection Services In Africa, Security And Protection Services, Security Awareness Training, Security Consultants In Africa, Security Consulting, Security Risk Analysis, White Collar Crime Investigations