NSA Global Security Consultants (NSA) in partnership with Event Medical Consultants (EMC), now proudly offers you, the largest private event medical service in South Africa offering a professional service and an operational proven track record. We have the extensive knowledge, understanding and experience required to meet and comply with all the necessary medical legislative requirements set out by the Department of Health and Labour.
Our highly trained medical personnel can assist our Clients with creating a comprehensive medical emergency contingency plan, taking into consideration their travel itinerary and locations deemed to be high risk. The Emergency plan will include, Medical evacuation to the nearest suitable medical facility or repatriation where needed.
NSA Global Security Consultants has the ability and capacity to permanently deployed paramedics to clients or to include a paramedic in protection teams assigned to temporary assignments into high-risk or remote locations.
We specialize in Venue Medical Solutions – setting up on-site clinics and providing medical assistance at a wide variety of events such as large sporting events (2010 Fifa Soccer World Cup), international motor racing, large exhibitions, concerts, conferences and motor shows.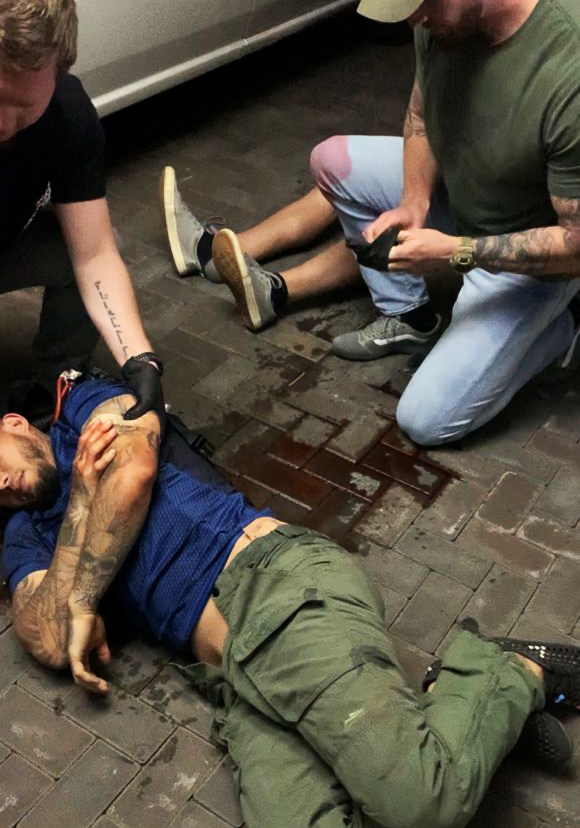 Our expertise includes:
Equipped ALS and ILS medical personnel
Disaster management
Medical procedure planning
Emergency evacuation
Occupational risk management.
Together with over 300 medical staff and specialist equipment we offer a very solid and sound pre-hospital medical solution. We also have the backup support of various pre-hospital operational Ambulance and Aero-medical Services. Occupational risk management.
Our staff are highly qualified medical practitioners with experience in both emergency medical care, Occupational Health, training and medical event management.
Every site is different and unique, as are the medical requirements. There are many contributing factors such as size, location, duration, number of people and nature of the industry which will determine the medical compliment.
Our management team are available to assess all the various sites, take all this information into account and will tailor all the medical requirements. Our site managers are present at all the on-site/pre-planning meetings; we liaise with all hospitals and other Emergency Services in the area.
We also provide the relevant medical procedure plans and contact numbers required by the local authorities. We have a very close working relationship with the Hospital Groups. This ensures the effective cooperation between us and the closest hospitals to streamline the admission process and follow up on progress on admissions and referrals.
REMOTE SITE SOLUTIONS
We manage the medical and clinic services at South Africa's only ski resort, Tiffindell, as well as a skiing resort in Lesotho. A 4×4 ambulance is based at each ski resort every winter for four months and staffed with paramedics. We assist in the annual high altitude ice swim.
REMOTE MEDICAL SOLUTIONS
We specialize and provide comprehensive on-site medical services incorporating occupational healthcare, primary healthcare and emergency medical care in the following sectors:
Oil
Energy
Mining
Industrial
Construction
Your Security Powered by Intelligence
We work closely with your management and staff to enhance your company's safety programmes thereby minimizing hazards and risks, and ensure compliance with government regulations.
We facilitate and manage the repatriation of patients during emergency situations and assess and manage high health risks i.e. Malaria management.
Our comprehensive medical solutions, including the following:
On-site medical services – clinic services, ambulance & medical staff
Health risk assessments
Mass casualty incident management
Fire and rescue services
Medical evacuation by air services
Our team has designed customized medical solutions throughout Africa, especially in remote locations, to provide health and safety to the entire workforce.
VIP SERVICES
We offer ALS and ILS Medical Personnel for high-net worth  high profile clients on long term and ad hoc basis. All our medics are equipped to travel with our clients.
We boast a state-of-the-art Paramedical Intensive Care Ambulance. With its bespoke design and latest innovative technologies, we can ensure the highest clinical standards.
The 2018 Mercedes 515 TDI, long wheel base and high roof is ideal for medics to provide advanced life support and emergency care and is equipped with the following:
ICU capabilities with full monitoring
12 Lead, NiBP, SpO2, Capnography
Ventilator
Syringe drivers and infusion pumps
Air conditioning throughout
Refrigerator
Running water
Complete privacy
AEROMEDICAL HELICOPTER SERVICE
NSA Global has access to a Medical Helicopter. EMC also owns a complete ambulance conversion for the helicopter. Our medical crew in the air and on the ground are highly qualified and trained in their field and are ready for any emergency and maintain a high quality of care and standards. We are currently expanding our medivac service to remote locations throughout (South) Africa.